Planned Puppies
Planned Litters December 2022:
  Gaffle's line-breeding.  Sweet easy and structurally rock solid.
Puppies Due December 2022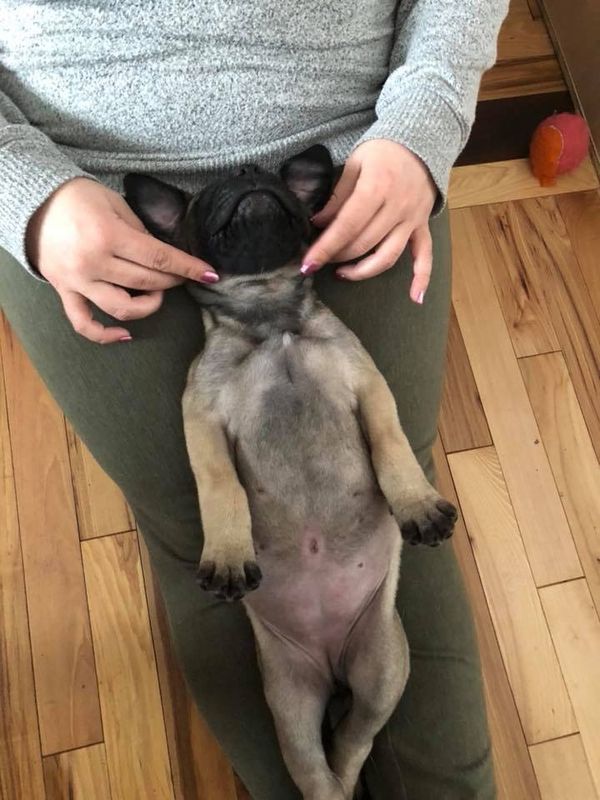 Current Litter - None Available at this time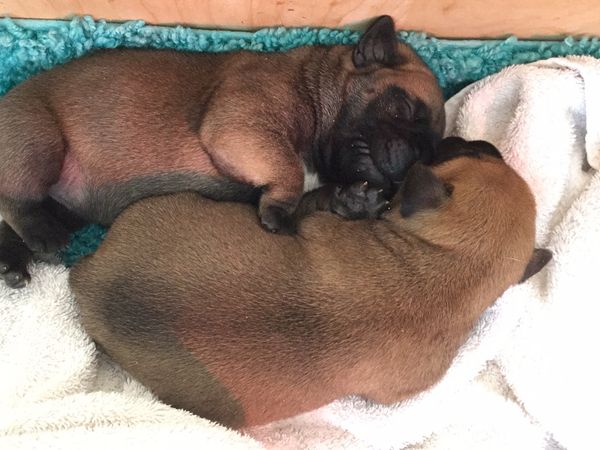 Puppy Homing Information:
If you are interested in a puppy from us - please read the information on the home page.  Especially the expectations section.  Puppies are $3,500 - and we pride ourselves on generations of champions and health testing. 
What do I look for in a breeder? 
Puppies are homed as pets on spay neuter contracts.  
Conformation:  pedigree filled with Champions achieving top wins at tough shows  
Health:  Required OFA Tests for Sire and Dam: "Hips, Elbows, Eyes, Echocardiogram Heart, Thyroid" ask for proof of OFA and do not accept from a general vet.  ABA members are required to at least look before breeding.
Temperament: Docile yet fearless.  We study the puppies for 7-8 weeks and carefully match the puppy to your family.  We socialize the babies in our house with careful 24 x 7 care - we do all this because we love the breed and want to ensure you have a HEALTHY WELL ROUNDED PUPPY that has the right start in life coming into your home.  Check out the concept of EPIGENETICS - it is the difference.

There is a critical difference between an experienced breeder matching your family with the right puppy personality.  Experience vs. a number on a list waiting to fill a slot.  Example: looking for a "red" puppy or do you want the right puppy for you?  Puppies are living diverse dynamic pack members with their own personality - and that is the key success factor in the homing process.  Just because someone has a puppy and you want a puppy doesn't mean that's the right one for your family.  
How do I get a puppy from a reputable breeder?  Pick a breeder that you trust and periodically check in - keep up to date. 
The matching process is completed near 8 weeks where we determine between pet and show and evaluate the litter including personalities.  That does not mean you are not a good home, it just means that we don't have a puppy with the right personality for your family.  That is why our puppies might be a little older for homing - we take our time and get to know them.

We require an application, interview and references.  If you do not hear back from us and have sent us an application, please do check back as we do our best to respond and acknowledge each inquiry.  Software has hiccups too! 
Pick up? We prefer that you travel here to Ham Lake (near Minneapolis), Minnesota to pick up your puppy - which is much safer than trying to ship a puppy.   Puppies can safely travel on board with you on most airlines for the same cost as shipping a puppy cargo; being with the puppy on-board Minneapolis (MSP) is safer than shipping a puppy alone and flying puppies cargo in the cold or heat can be unsafe.  
Please complete an application if you are interested in a Gaffle puppy and we look forward to meeting you!
Some of our dogs
Our thick stout beautiful headed girls are outstanding producers.  All babies are fully vetted, healthy, shots, microchipped. 

  
Pictures of our dogs/puppies
Vivi - pictures from the past